Simple Steps to Work With It
STEP 1: Click Start > All Programs > Click Access Recovery > Access Recovery. Below screen will appear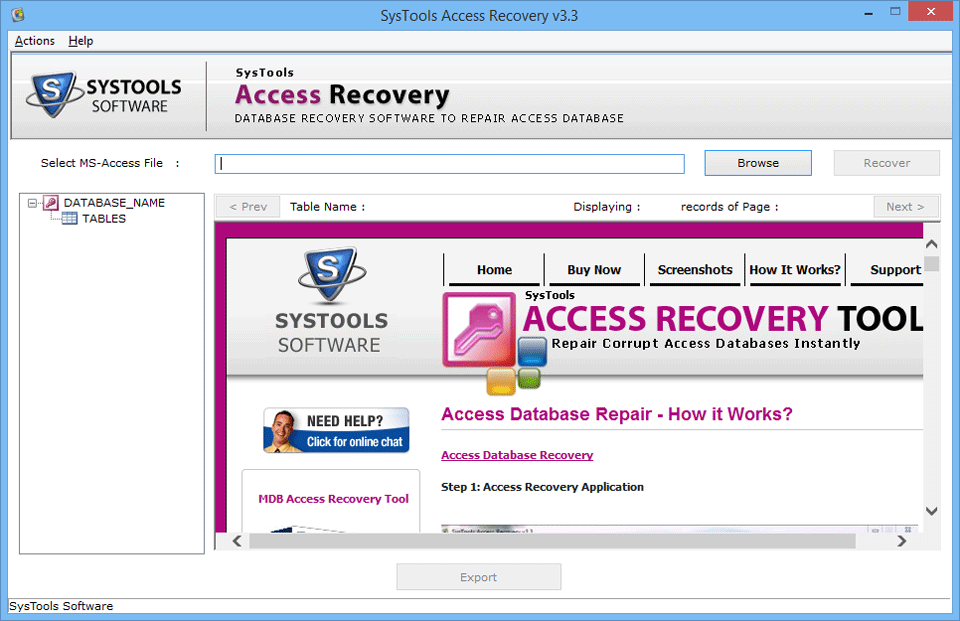 STEP 2: Click "Browse" to select Access file( mdb or accdb) from system
STEP 3: Choose corrupted or damaged mdb file and click "Open"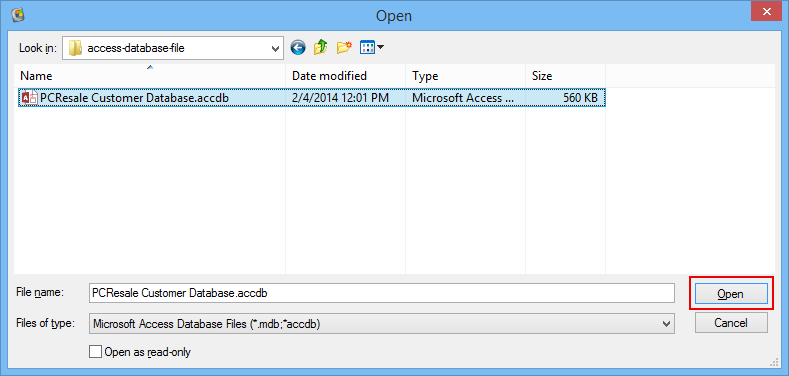 STEP 4: Path of selected file is displayed on the screen. Now click the "Recover" button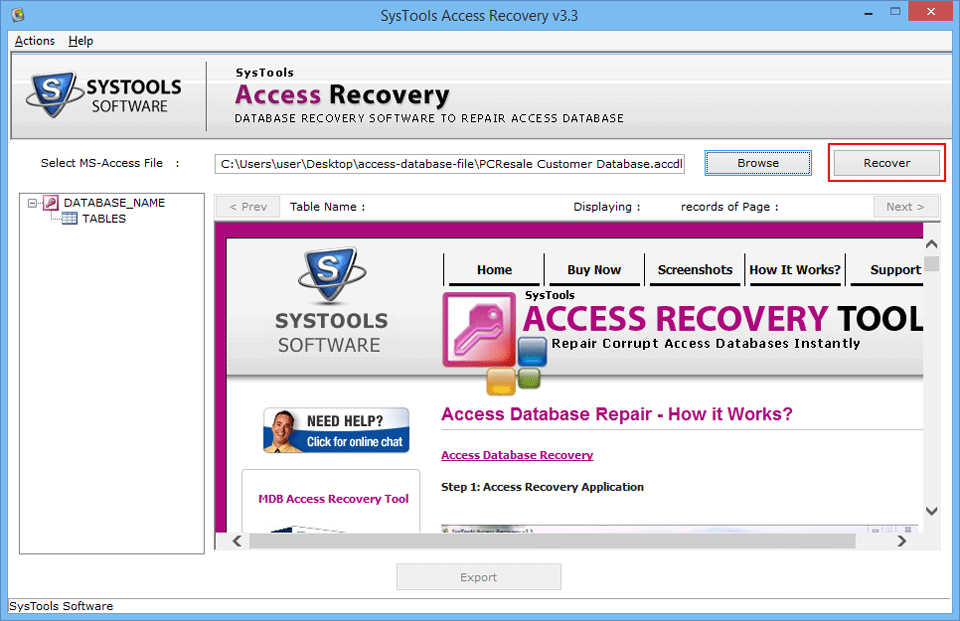 STEP 5: After clicking on "Recover" button, software starts process to recover files: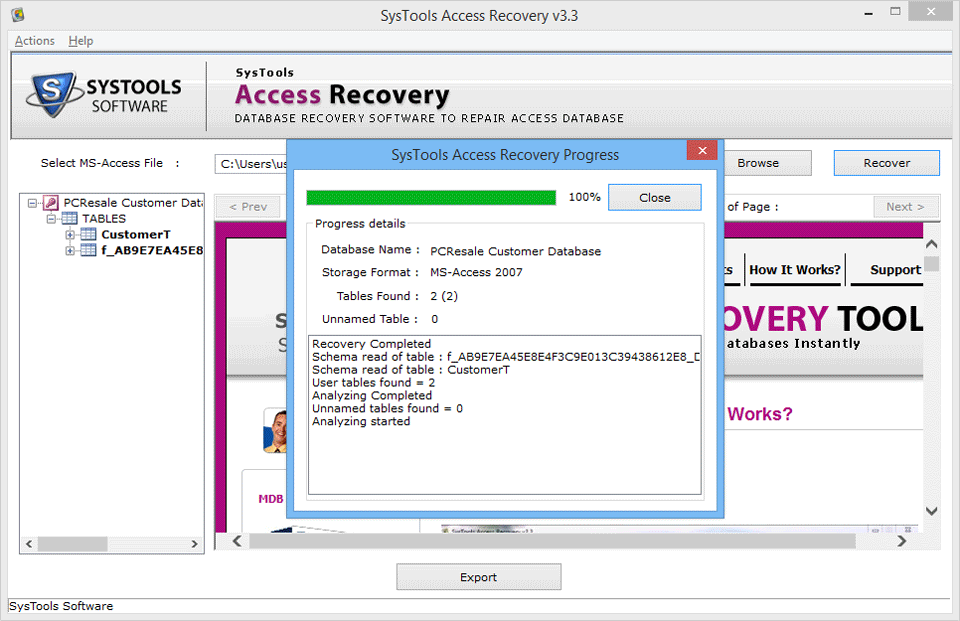 STEP 6:As the recovery process finish, all items of files are shown such as table.Preview the content of repaired items and Click "Export" button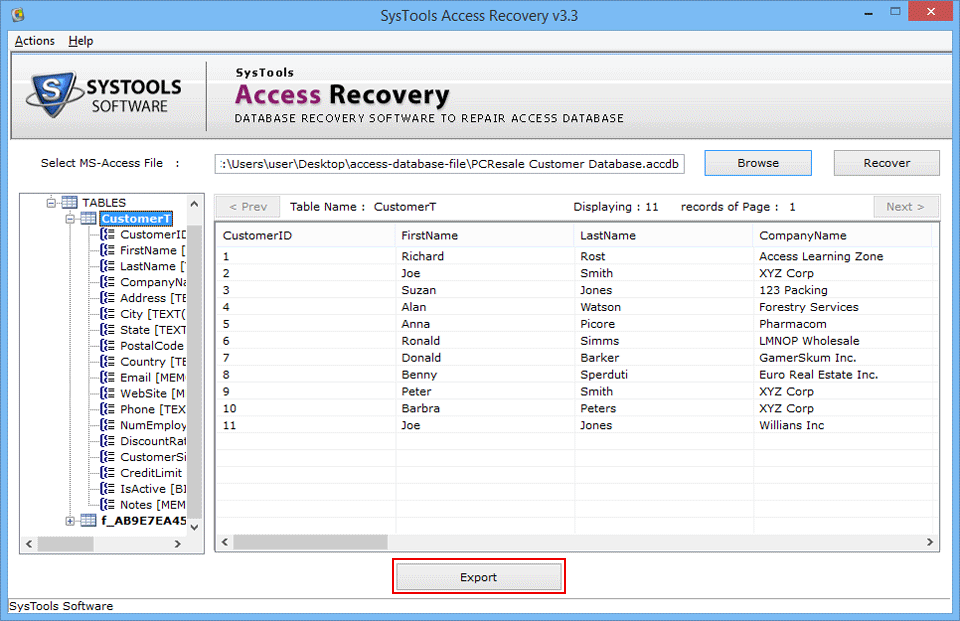 STEP 7: Click "Browse" to select the destination path of repaired file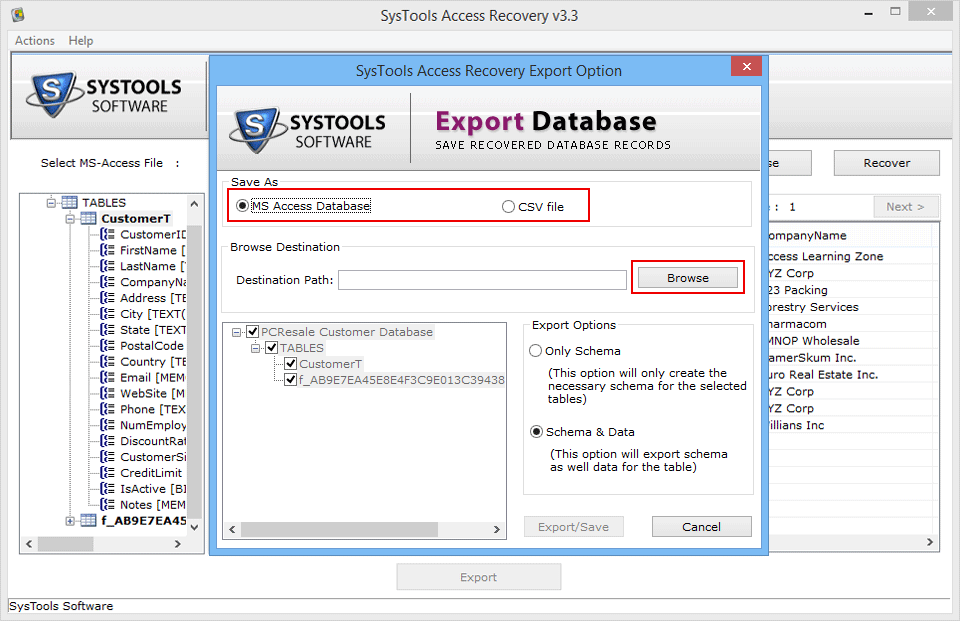 STEP 8:Choose "Export Options" to export file in schema or schema with data content
Only Schema: Enable "Only Schema" option to store schema for selected table.
Schema & Data: Enable "Schema & Data" option to store table with schema and its data content.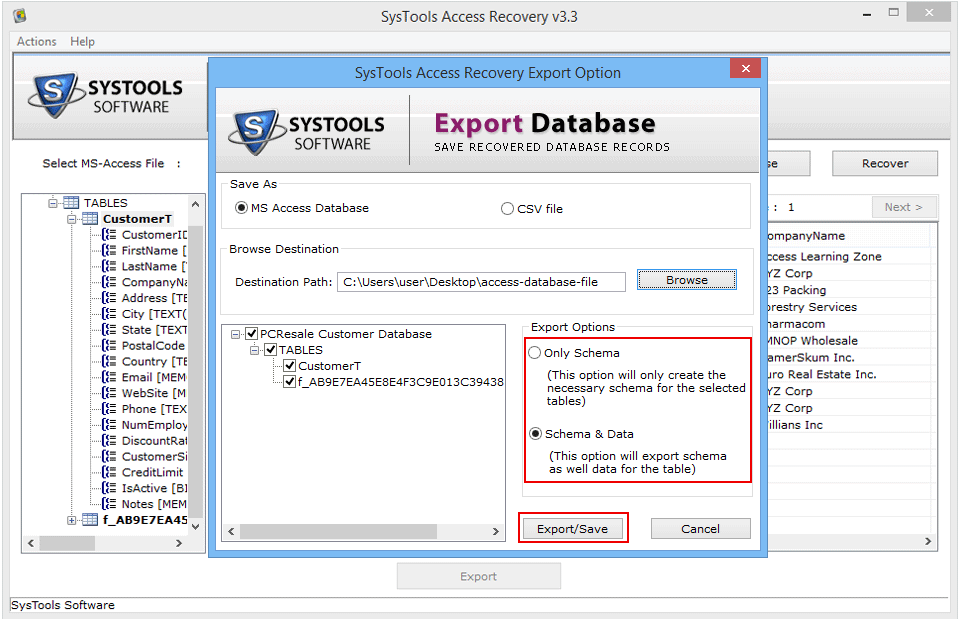 STEP 9: Click the "Export/Save" button to save repaired file.